To start working with Metastudio DRM, you must first complete the installation steps described in the "Metastudio DRM installation guide".
To verify the installation of Metastudio DRM, launch a web browser and enter in the address bar: http://localhost:8080/ms3. The Metastudio DRM login page should appear in the window.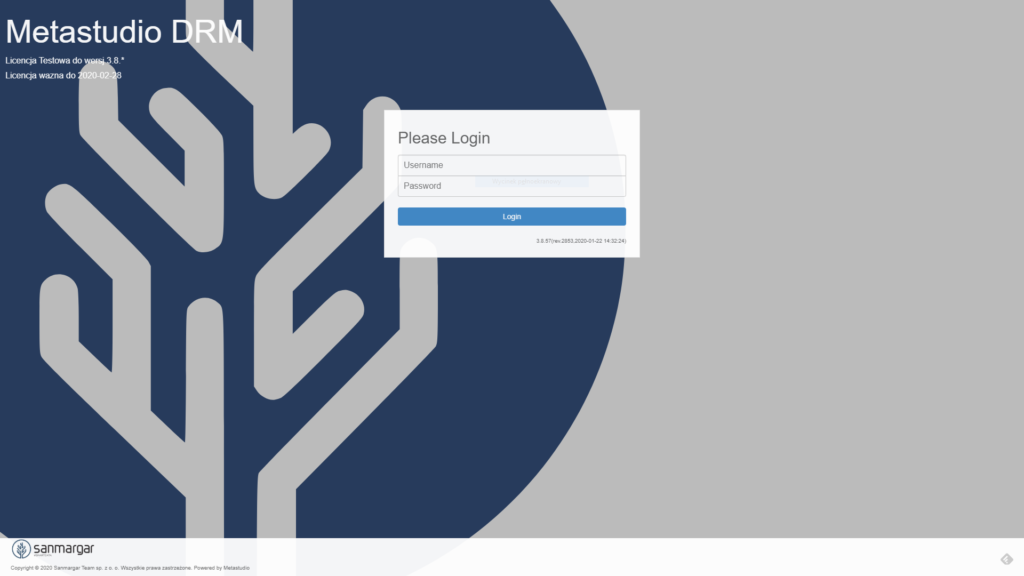 The demo package has an embedded LDAP server with test user accounts and test groups. Permissions for users and test groups are defined in the built-in repository. Below is a list of test accounts with a description of their permissions in the built-in repository.
| | | |
| --- | --- | --- |
| User ID | Password | Role description |
| msadmin | password | This is a supervisor account. Has access to all objects defined in the repository and has full administrative rights in the application. In particular, it can add, view and edit dictionaries, manage permissions. |
| Mia | password | The user can view and edit the contents of dictionaries. It cannot create new dictionaries or manage permissions for them. |
| Joe | password | The user can only view the content of the selected part of the repository. |